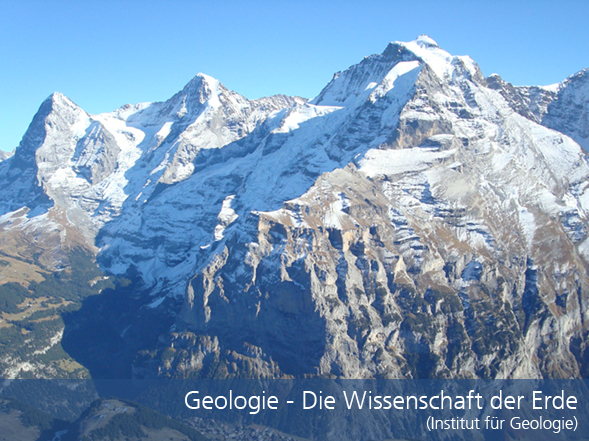 The great social and economic challenges of the next decades include climate change, natural hazards and the sustainable supply of water, energy and raw materials. Meeting these challenges requires essential input from the Geological Sciences, derived from our understanding of how minerals, rocks and mountains form and interact with earth's hydrosphere and atmosphere.
Our Institute of Geological Sciences is recognized internationally for its fundamental research into the origin and evolution of the earth and for its applied research into natural hazards, mineral resources, geoenergies and geological disposal of waste. To understand the underlying natural phenomena we perform field work throughout the world, we analyse samples in our state-of-the-art laboratories, we perform experiments to reproduce natural phenomena and we link these findings through computer modelling.
We offer an attractive 3-year Bachelor curriculum in Earth Sciences that combines lectures, seminars, excursions and field work in a collaborative atmosphere with individual supervision. In our 2-year Master curriculum, taught in conjunction with the University of Fribourg, students can follow their interests and specialize in various subdisciplines of Earth Science. Our graduates find employment in a wide spectrum of industries, government agencies and research institutions.
Planet Earth is our lab – Join in!