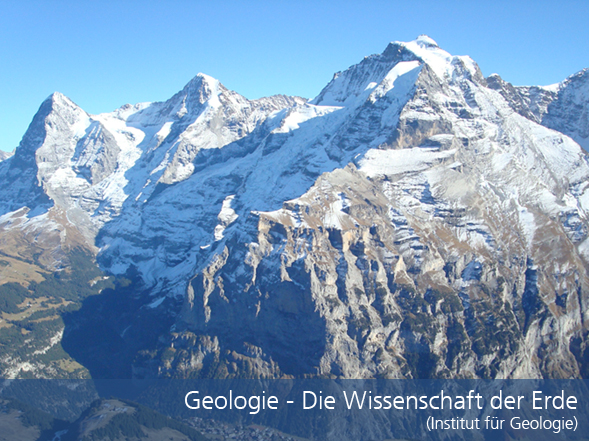 The Institute of Geological Sciences at the University of Bern employs around 120 people. Over 40 lecturers and scientists in seven research groups are involved in teaching and research. The Institute in Bern has an excellent reputation in the fields of Isotope Geology, Environmental Geochemistry and Quarternary Geoscience. Our well equipped laboratories are able to perform a wide array of scientific analyses.
As the local economy requires highly trained experts in natural hazards, supply of raw materials / energy and waste management, the Institute of Geological Sciences offers a broad geological education with specialisations in these applied fields.
The "Earth Science" Bachelor program provides a comprehensive basic education in German, after which students can further their knowledge in a Masters program (in English) suited to their personal interests. Our Master Degree is run as a joint program with the nearby Department of Geosciences at the University of Fribourg.